Welcome to this years Royal Welsh Online Business Show
Every day we will be adding new insightful panel discussions, audio interviews and the latest
news stories covering a wide range of topics relevant to rural Wales.
Day 2 – Tuesday 19th July 2022
Emerging Tech – The Future of Farming in Wales
Former first minister Carwyn Jones is joined by Sue Davies, Owner and Commercial Director Patchwork Technology, Eirwen Williams Head of Rural Programmes at Menter a Busnes and Nick Connors Managing Director at TEKenable to discuss the application of technology within the agricultural sector.
Farmers are becoming reliant on technology to make their operations as efficient, productive and profitable. In this discussion the panel discuss, how is the use of precision agriculture and the use of data helping the agricultural sector evolve?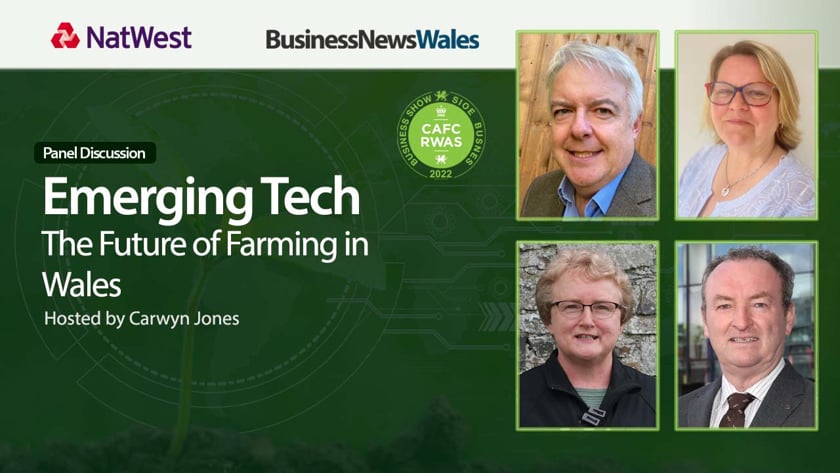 Overview of the Rural Futures Hub
Host Carwyn Jones is joined by Rural Futures Hub Director, Professor Alison Kingston, Personal Chair at The Department of Geography and Earth Sciences, Professor Michael Woods and Dr Rachel Rahman, Senior Lecturer in Psychology from Aberystwyth University, to educate and inform all viewers on the background, aims. Objectives and outcomes of the Rural Future Hub.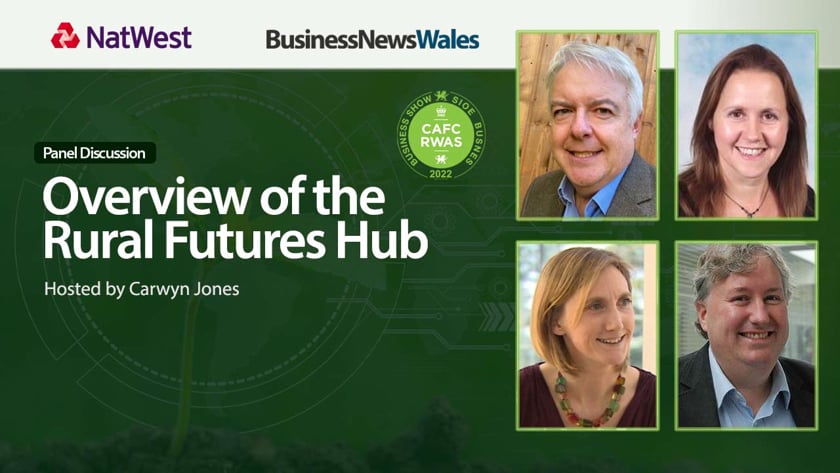 In this Royal Welsh Virtual Business Show event, NatWest Cymru's Gemma Casey is in conversation with Bonnie Rowley, managing director of Glaslyn,…
Read More
Jerry Langford, or the Woodland Trust spoke with Business News Wales, as part of this year's Royal Welsh Virtual Business Show, about…
Read More
Day 3 - Wednesday 20th July
Day 4 - Thursday 21st July
Day 7 - Tuesday 26th July
Day 8 - Wednesday 27th July