Welcome to this years Royal Welsh Online Business Show
Every day we will be adding new insightful panel discussions, audio interviews and the latest
news stories covering a wide range of topics relevant to rural Wales.
Day 6 – Monday 25th July 2022
Australia and New Zealand Trade Deals and the Impact on Wales Red Meat Sector
In this discussion Carwyn jones is joined by NFU Cymru National Policy Adviser, Tori Morgan and well-known North Wales farmer and presenter Gareth Wyn Jones.
There are significant concerns over the impact of the new trade deal between the UK and New Zealand/Australia on Welsh farmers. The free trade agreement has the potential to harm the domestic red meat industry, unless safeguards are put in place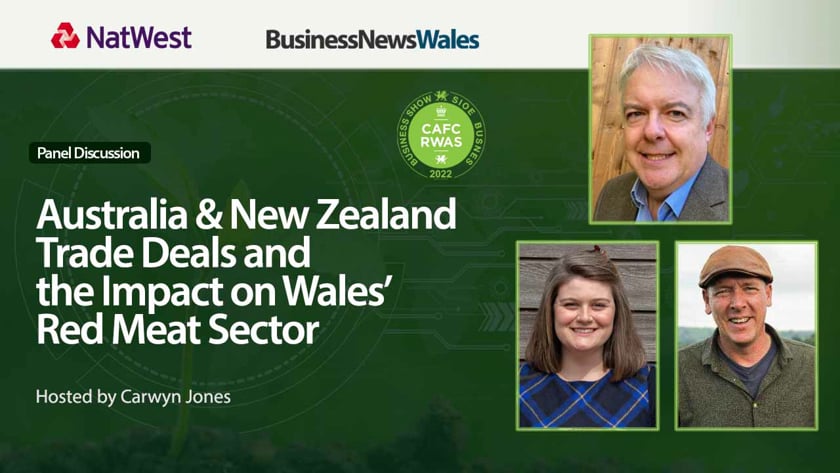 Interview - James Close, NatWest's Head of Climate Change
Gemma Casey, NatWest Cymru's Ecosystem Manager for Wales, is joined by NatWest's Head of Climate Change, James Close, to discuss why businesses dealing with a host of crises need to prioritise carbon reduction; the opportunities that net zero offers for economic growth; and support on offer, including the NatWest Accelerator Programme.
Climate change is a problem that affects us all - and it has the potential to create significant negative impacts for business. But there are also opportunities for businesses which take on the challenge of transitioning to a net-zero carbon economy.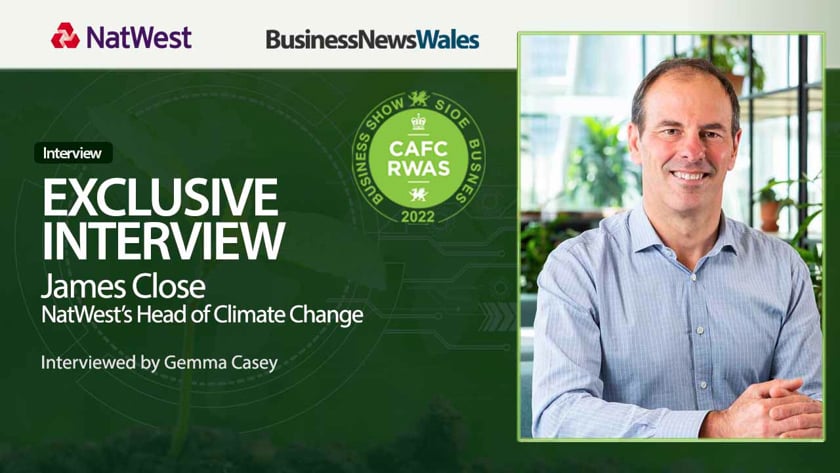 A Well Trained Workforce Needs to be Empowered to Support Rural Well-being
Chair of Rural Health and Care Wales, Jack Evershed, spoke with Business News Wales as part of this year's Royal Welsh Virtual Business Show, about the importance of health and care support within Wales' rural communities
Day 7 - Tuesday 26th July
Day 8 - Wednesday 27th July